(Click here for cover art, purchase info, and RealAudio samples of the CDs reviewed in this column.)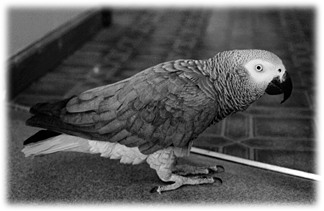 It's a hazard of having a world music column inexplicably called Technobeat. Some kid with a chin ring, computer and cd burner will email a request to get his basement tapes reviewed in whatever it is I write for. Occasionally a professionally-released technopop album may even go astray and wind up in my hands. Most migrate unopened to the purgatory pile. But triple-disc set The Out Sound from Way In! (Vanguard Records) by German-born composer Gershon Kingsley and French electronic music pioneer Jean-Jacques Perrey was too weighty a package to ignore.
Imagine Spike Jones commandeering Switched On Bach, and you've got a handle on the texture of these four lps originally issued from 1966-70. Listening to them is like trying to get a fresh take on The Keystone Cops. Way back in the 20th century, they staked out new terrain, but the ground is too well worn by now for their footprints to make much of an impression. Certainly Perrey and Kingsley's painstaking mastery of tape loops amazes, and their bleep and bloop approach to electronic music never really went out of style. Fat Boy Slim proves it by contributing a re-mix of "E.V.A." on disc three that improves little on the original. And in the world of bumper music, "Barnyard in Orbit" is as deeply embedded in our radio-tv consciousness as Kraftwerk's "Space Lab." (You may not know these titles, but if you're over 35, I'll bet you've heard both songs.)
My wife's Congo African grey parrot, Dusty, does frighteningly good imitations of our household appliances. He superbly times his impressions of microwave-button beeps to sow confusion when I'm punching in the time for heating two cups of licorice-root tea. When we first brought Dusty home last spring, he came equipped with waveform-perfect renditions of his former owner's dog, husband, modem, baby, and baby's toys. The instant the electronic squawks of Perrey and Kingsley's "The Unidentified Flying Object" hit my ears, I considered this disc my means of making peace with a bird who, while doting on Linda, attacks my feet when he's out of the cage. After a nasty bite to my instep, I've begun wearing boots indoors. But Dusty reacted to this retro fare by stiffening on his perch, dilating his pupils, lifting his wings and shivering. Everyone's a critic.
He's not the only impressionist in the house. Last spring we raised an abandoned nest of starlings for a woman whose charitable lot in life is to propagate motherless nuisance species including raccoons, opossums, squirrels, mourning doves, and crows. The chicks required feeding every two hours, and while cleaning up after them proved challenging, a bigger problem was the noise. After bending over them to squeeze pabulum down their crops with a syringe, my ears would ring from the massed chirping. We released all eight. Three kept returning to our gate to beg for food. "They're here!" Dusty inexplicably started telling us. One of the nestlings ended up in the grass behind our house unable to fly because his feathers never developed. By the time he was healthy enough to leave, Weaver was far too spoiled to be anything but a house pet. Lately he has surprised us by saying his own name. (Mynah birds, once a pet shop talking bird staple, are a kind of starling.) As soon as he gets more proficient with his vocalizations, I'll give him a turn with Perrey and Kingsley to see if they speak his language.
You can't miss the royal overtones to Istanbul Oriental Ensemble's Caravanserai (Network). As unmistakable as a peacock's tail, this 18th and 19th century music sprang from a repertoire designed to flatter, pamper, and bathe in sensuous delight the spoiled personage of the Sultan. The luxurious, highly ornamented mixture of hand drums, kanun zither, violin, oud, and clarinet or kaval flute is sumptuous as a fatty-foods feast, heady as a pot of frankincense, and intoxicating as a shot of 151-proof rum at Dave Hucker's London villa. The long zither makam that introduces "Basbasa" quotes from the classical court music of the Ottoman Empire, but the piece soon loosens up. That's because percussionist Burnhan Öçal and his rip-roaring ensemble specialize in the forgotten gypsy music of Thrace, teetering on the crossroads of Europe and Asia.
The gypsies, or Roma as they prefer to call themselves, were preservers of Turkish musical tradition during periods of Islamic disapproval of music. The Roma influences also bring outside elements into the songs, and the "I've heard that somewhere before" recurrent quality illustrates the long reach of the gypsies. Ferdi Nadaz's brilliant microtonal clarinet improvisations on "Askin Sarabi" recall the Bulgarian wedding music rave-ups of Ivo Papasov, while the melodic motifs of "Bozkirda Dügün" suggest a cross-pollination with klezmer and its Black Sea antecedents. The violin flourishes scattered here and there carry echoes of Indian sarangi phrases, and darned if "Halli Dokuyan Kiz" with its mile-thick zither and violin textures couldn't easily pass for a slice of taarab from Zanzibar, which once was an Ottoman sultanate. And everywhere are the belly-dancing rhythms that kick the most delicately performed songs out of the academy and pack them into a crowded coffeehouse a-jiggle with gyrating hips.
Folks who are generally wary of eastern-inflected Mediterranean music will find little off-putting here once they home in on the amazing solo flights. Nadaz's flute and clarinet leads have the accuracy, phrasing, and swing to guarantee him the spot with the immortals he probably presently occupies. Nadaz died from an extended illness shortly after recording "Ya Kerim!", though you'd never know he'd been sick from the energy of his performance. Bandleader Öçal provides the clavicle-slipping backbone punctuated by furious darbuka drum eruptions, and Alaatin Coskuner comes across like twin Alaatins massaging the length and breath of a lone kanun. Every note of Caravanserai is carefully crafted to promote well being. Did I compare this disc to a carbohydrate-heavy feast? It's more like some great lost delectable health food.
On the anthology Gypsy Caravan (Putumayo) I had fun noting how the Asian influence on Roma music dropped away the further west the gypsy migration progressed. I wouldn't rate this collection as highly as Alula Records' 1999 release The Gypsy Road or the 1993 film soundtrack Latcho Drom primarily because it's so lighthearted. The first two Hungarian songs with their "dadadada-dah" vocal parts had me worried that Topol deedling out "If I Were a Rich Man" lay just around the corner. Far better than this pop-friendly approach is the fierce brass band contraption fronted by Serbia's Saban Bajramovic on "Pena" and Macedonia's Vlatko Stefanovski bringing quiet foreboding to the generically titled "Gipsy Song" complete with wild clarinet solo. Elsewhere French dependable Thierry Robin makes Gallic flamenco out of "L'amour S'envole" and Coco Briaval does a Django Reinhardt turn on "Les Yeux Noirs (Dark Eyes)" that has charm but lacks the edge I expect in Roma songs.
Some 40 years ago, Cuba's octave-hopping queen of melodrama Xiomara Alfaro poured her persona so thoroughly into the torch song "Siboney," it became impossible to imagine another soul attempting a straight-faced rendition of the same. But Raul Malo of the Mavericks matches her sun-extinguishing angst, and the all-star ensemble backing him tosses in a heart-bursting kettle drum on the opening salvo of Los Super Seven's Canto (Columbia/Legacy). This is the way to do nostalgia right. Producer Steve Berlin of Los Lobos treats classic Latin music at a distance that maintains the emotional impact while tilting the songs off balance just enough to keep them fresh. The vocal arrangements featuring eight top Latin singers are consistent with the spirit of the old material, though they're treated with state-of-the-art reverb that helps refract the passion. It's as if we're bystanders twice removed from the subject of the songs and are hearing them as they bounce off the forehead of the intended listener. The digital crispness of the recording adds another layer to the disembodied aspect of the voices.
The instrumental arrangements are similarly odd. Again, it's partly a clever exploitation of modern sound reproduction technology which envelops the horns, guitars, and percussion in a background of drop-dead silence. It's also the spacey organ line warbling behind Cesar Rosas on "El Pescador" or the remote, distorted electric guitar solo on "Me Voy Pa' Pueblo" that's in discord with the breezy danzon flavor of a song that could otherwise have been extracted from Casino de Playa's mid-1950s repertoire. "Calle Dieceseis" sounds like a happy outtake from Mark Ribot's last 'phony Cubans' disc of scrambled son. Even Canto's programming is witty. The murderously intense "Compay Gato"--in which the only English phrase is a snarled "I will kill him"--is immediately followed by Caetano Veloso's lovely, arid "Qualquem Coisa." The modernism of the next song, David Hidalgo's scorching "Teresa" with its nonstop neo-salsa rhythmic push, snaps your neck back in another direction. If there's anything like a misstep, it's concluding this bold collection with a sugary re-recording of Caetano Veloso's "Baby," but for all I know that move was slyly calculated as well.
Speaking of Cuban nostalgia, you can't accuse Septeto Nacional of mining the current trend. The songs on Soneros de Cuba (RealRhythm) are squarely in the tradition of how this band has paid its bills since 1927. Late founder Ignacio Piñeiro claimed to have introduced the trumpet to the Cuban son, a statement that probably ranks with the various Nigerian bandleaders who insist they brought the steel guitar to juju, but never mind. Fernando Carlos Sánchez-Chávez blows his own horn in the classic style, complementing Enrique Collazo Collazo's tasty tres guitar. Fans of the style will find a lot to love, including nice lead and ensemble vocals along with airtight arrangements, but I haven't found a breakthrough moment yet.
There's no good reason why qawwali, the devotional music of the Sufis, is known in the west when other types of Pakistani music remain hopelessly obscure. Actually, there is one good reason. Nusrat Fateh Ali Khan. While he may not have been the greatest qawwal of the 20th century, he had the widest embrace. He made two fusion music cds with British producer Michael Brook, Mustt Mustt and Night Song. His music appeared in The Last Temptation of Christ, Dead Man Walking, The Bandit Queen and other films. And he packed European concert halls with fans that didn't know qawwali from qwertyuoip. Qawwali sets religious poetry to an amalgamation of classical music based on raga modes from India, the semi-classical Indian thumri and dadra repertoire, and folkie ghazal songs originally from Persia. But you needn't be aware of any of this to have your jaw unhinged by Nusrat. In diametrical opposition to the purpose of qawwali, his ensemble's human machinery of chugging voices, rolling drums, bubbling harmonium, and the soloist's voice breaking loose from the constraints of the flesh can be appreciated as pure entertainment rather than as a gateway to spiritual discovery.
A pair of now historic concerts at the Théâtre de la Ville in Paris started the whole Nusrat ball rolling, the first in 1985 and the second in 1988. Peter Gabriel's RealWorld label picked him up for Shahen-Shah in 1989 and global success followed. On the strength of the Paris concerts, it's easy to see why. While Nusrat was never a slouch, he was clearly at his peak in the performances collected on the re-released and newly packaged five-cd set Nusrat Fateh Ali Khan en concert à Paris (Ocora). Got a five-disc cd changer? Load up the whole set, lock your doors, kick the cell phone under a cushion, and drive yourself to blissful distraction. Even in single-disc doses, you need time to let these songs unfold. The shortest is a 13:09 ghazal "Gir et Ranijhan" on Volume 2, while the longest run on and on like mighty rivers, ebbing and flowing, drifting, raging and modulating their intensity for as long a half-hour - an eternity by today's music standards.
Fortunately there are enough pleasures to reward short attention spans. I like the way Nusrat's brothers Farouk and Mujahed Moubarak occasionally shift to lead vocals, displaying depth and talent that eludes all but the most gifted singers. These second-stringers resemble Nusrat sufficiently that I'll think I'm listening to the man himself. But there's no mistaking his unique mastery when he bursts in with a slow glide that builds to one of his trademark spirals up the scale and over the stars. He may threaten an assault on heaven with knock-knock rapid fire syllables scat singing the notes of the Indian music scale, or plumb the pits of longing with deeply soulful moans that one moment convey yearning and the next moment satiety. I wish I spoke the languages of the subcontinent to truly appreciate his phrasing of the ancient texts, but the performances are beautiful enough that all is poetry. What's especially nice about this set is that the usually expensive Ocora label is selling the five discs for about the price of two. So live it up.
I usually approach classical Indian music with good intentions, but the slow development of most ragas undoes me. Santa Cruz-based sitar wildman Ashwin Batish obviously understands the dilemma of Americans like myself who were weaned on and ruined by 30-second television commercials and Top 40 radio. Live at KKUP People's Radio (Batish Records) does indeed include the 39-minute-long "Raga Kirvani" presented as three successive cuts, but the fireworks start right away. Accompanied by his tabla student John Taylor, Batish breaks into furious fingering and fretwork almost before the introduction is out of the mouth of Cupertino, California radio host Joe Sodja, and the intensity never falters. Though probably best known for his Sitar Power fusion CDs, Ashwin aptly demonstrates that he's learned well from his vocalist/composer father Pandit Shiv Dayal Batish, whose involvement in Northern Indian music spans 60 years. Better than liner notes is a post-raga interview with Ashwin, who cheerfully explains the structure and rhythm of " Kirvani," though there's no explanation for the virtuosity of his remarkable live performance. [1310 Mission Street, Santa Cruz, CA2 95060 or www.batish.com]
Hevia, the heaviest bagpiper on the planet, puffs up the old goatskin grab-bag with air on The Other Side (Higher Octave), the ambitious follow-up to his 1,650,000-disc selling debut Tierra de Nadie. In the spirit of Galician flutist Carlos Núñez, whose recent Os amores libres telescoped the history of Celtic Spain into a single cd, José Angel Hevia won't sit still for a world beat extravaganza that merely mines the present. Thus industrial beats, an ancient Greek prayer text, Hevia's double-barreled bagpipes and Asturian female singers reminiscent of Bulgarian choirs crowd into a cramped musical space on the surprisingly light-hearted "Kyrie." The medieval as present moment is hardly a new concept, but our bellows master adds the tantalizing twist of positing Spain at the center of the world complete with Moorish strings courtesy of the Prague Symphonic Orchestrabouzouki, for God's sake, along with Arab singer Suhail on "Tanzila." Though The Other Side lacks the authority of Núñez's scholarly mini-suites, it's at the top of the ambient heap with lovely, rollicking piping and delightfully addled arrangements.
Most of the artists on the Higher Octave anthology Fuerza are Spanish, and they wield an energy rarely heard since the heyday of punk. I haven't had this much of a jolt since Joe Strummer drove his golf cart over my foot. Reggae and ragga run wild, with an emphasis on the wild, via Barcelona band Macaco's dub-crazy "La Raiz," which breaks into accordion runs reminiscent of Colombian vallenato and sports a Ziggy-esque lead vocal. Basque band King Mafrundi turns Cuban standard "Hasta Siempre" into a Jamaican-style romp, while Sergeant Garcia mixes raggamuffin and salsa on the infectious "Amor Da Mi." Meanwhile, French upstarts P18 transmogrify the Rafael Hernandez chestnut "El Cumbachero" into a techno swirl of trumpet and drum machine on the delirious "Kid Chocolate." In such youthful company, Buena Vista Social Club alumnus Eliades Ochoa seems like an odd inclusion, though far be it from me to knock "Que Humanidad."
Orchid by Chinese multi-instrumentalist Shao Rong is a tad laid back for me, but I like it anyway. This Pacific Moon-label release complete with orchid-scented incense sticks embedded in the spine has so many pebble-smooth textures, it's tough to catch and hold the songs. Unlike most ambient music making the rounds, this collection of sentimental songs for Chinese and Western instruments shies from electronic clutter. The vaguely steam-piston white-noise rhythm on the inoffensive "Precious Moon," an atmospheric synthesized 'ooh' voice on "A Day Goes By," and a few other delicate touches are as far as the Japanese-based artist leans toward inorganic additions. She needn't have leaned at all. The erhu 'violin' passages by Jia Peng Fang are unearthly in their beauty, and Shao Rong's mastery of the pipa, a 2,000-year-old Chinese lute, is stirring. I wish the presentation didn't remind me of soundtracks to a museum slide show on emerging butterflies. "Marketplace" with its bustling tempo and chorded hook is the happy but all-too brief exception.
One complaint I've heard about the two Rough Guide to World Music books is that these multiple-author reference works lack the vision a single writer might have brought to the project. That may well be, but Volume 2, Latin and North America, Caribbean, Indian, Asia and Pacific has the kind of eccentricity that rarely survives the scrutiny of a panel of editors. Countries as small as Tonga and remote as Nepal have no trouble earning descriptive chapters, but Burma (aka Myanmar) - whose pat waing tuned drum circle and sandaya piano genre are utterly unique - gets cold shouldered. Try finding a single word on the country. A quick skim turns up other peculiarities. Some gaffes are fairly minor, like calling Turkmenistani band's Ashkhabad's City of Love cd City of Roses. Others are more serious, such as the lack of a bio of qawwali legend Nusrat Fateh Ali Khan in the chapter on Pakistan. There's no mention of how he died and only a grudging mention of his accomplishments.
Despite the huge geographical territory covered by Volume 1, African, Europe, and the Middle East, I had trouble finding a major artist who wasn't covered. Not so for Volume 2. The authors of the Brazil section ignore Chico Cesar, and many Hawaiian performers get short shrifted, too. The brevity of the Hawaii chapter is to blame. Despite the influence of Hawaiian music around the world, the chapter is only seven pages long compare to six pages for Melanesia and a full 10 for Korea. Nevertheless, as a reference source and fascinating read, the Rough Guide simply has no competition. The Indonesian chapters are authoritative, the India chapters are mindboggling, and many of the Caribbean chapters contain material you won't find anywhere else. The original single volume Rough Guide to World Music published in 1994 morphed into two much more comprehensive books in 2000. With any luck the current two-volume set will one day expand into multiple volumes, making the series even more indispensable and alleviating the odd missteps.

(Click here for cover art, purchase info, and RealAudio samples of the CDs reviewed in this column.)
[Copyright 2001 Bob Tarte]

Technobeat Central
Columns by CDs and Artists / Columns by Date
Columns by Subject / Page of the Whale