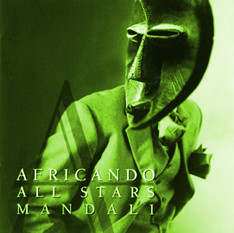 I was zinging along a wire rope stretched between trees in the canopy of a Costa Rican cloudforest when the call came through that my next column was due. I looked down as I skimmed through the treetops: Was it only 400 feet in a falling direction to terra firma? Yes it was. A white-nosed coati took time off from browsing for fallen fruit and nuts to bring me a handwritten note from our esteemed editor. That woman manages to track you down where ever you are! It said she had to fill some space in the next issue of the mag. So down I came.
It was lush and drippingly verdant in Monte-verde. The constant foggy drizzle and the overcast skies also muted and drained much of the color from the jungle. Only the brightest lime green shouted out at you. The color was all drenched out, a pattern I knew intimately and recognized instantly. This was a normal feature of life 3000 miles away on a load of islands parked out on the edge of the continental shelf. Sitting at the fag end of the Gulf Stream, it's a curious fact that color has to work harder to be noticed in greyness. So I suppose it means the inhabitants of England, Wales, Scotland and Ireland have to work harder to enjoy ourselves in our green world.
The Africando saga continues to grow in stature-they have now reached almost-mythological status. Their new album Mandali (Stern's) is a real step forward, in a nicely organically radical fashion. It is a well-rounded, complete and very full musical experience. I make no apologies for putting it straight into my Top Ten of the year, even though it was only released at the end of November. Mandali is actually credited to the Africando All Stars, because this time you get a vast swath of some of the best-known African vocalists joining the regular stalwarts of Medoune Diallo, Ronnie Baro and Gnonnas Pedro in the house. Here you will find Salif Keita, Koffi Olomide, the great Amadou Balake, Lokua Kanza, Thione Seck and Puerto Rican sonero Hector Casanova, as well as Sekouba Bambino and Tabou Combo's Roger "Shoubou" Eugene, who are invited back for another go.
As always, Boncana Maiga fills in all the wiggles and dots on the bits of paper that tell the firing band of top American session players crammed into the studio out there in New Jersey exactly what to play, and how. With consummate skill, Boncana tailors the tracks for the individual talents and qualities of all the various vocalists, allowing each of them to shine in their different ways. Mandali really is an instant classic. It is just so cram-packed with great tracks of such deeply wonderful diversity. There is so much good music here that frequently the good grooves overflow and swamp the Africando flood plain.
The title track has Medoune with his distinctive voice leading from the front, walking the Wolof melody alongside a flowing quatro while the horn section snaps at his heels. A guiro scrapes percussively along the road and the piano rolls in, just like the waves on a good surfing beach. Next up Lokua Kanza hits us with a stormer called "Miye Na We," loosely based on Bobby Cruz and Richie Ray's classic '60s hit, "Jala Jala." His wailing, soulful voice soars above the rolling rhythm in a very spiritually uplifting way. A standout track. Salif Keita takes us back to the days of Les Ambassadors and the Rail Band with a real subtle Malian-Latin workout called "Ntoman." He is in fine voice here, welding the various strands of the music together. The rhythm gathers momentum and his voice notches up a few gains in intensity. A very nice vibes solo breaks out, and the horns play Malian. Another cracker tune.
Then Gnonnas Pedro steps forward for his solo effort, "Hwome-vonon." Great piano powers this groover along, and Gnonnas gives us great vocals on this one. Koffi Olomide provides one of the best tracks on this release. His smoky Lingala vocals drench "Mopao" with a very different sound. It stands out even in a release that is jam-packed with goodies. This track also features a rocking violin solo. "Pepita" is a full-on charge in the "Yay Boy" idiom, with Hector Casanova in the vocalist's spot. This is my own personal fave with its jazzy soprano sax intro and kicking groove. "Betece" has Burkina Faso's Amadou Balake, one of the original African salsa crossover artists who, in the '80s along with Labeh Sosseh, recorded in Am-erica. Vocalist Ronnie Baro's solo song is called "Carpintero" and is another fine groove, while Shoubou Eugene hits us with "Scandalo," which you might know as the old calypso "Shame and Scandal." Sekouba Bambino sings a nice little number called "Son Fo." You will recognize elements of all the melodies-they have been used before in previous releases but hell, it's normal in many musical styles, let alone Latin. And here they are used skillfully and sparingly so they still sound fresh. Plus it is part of the Africando sound. Nice design as well for the sleeve. So, all in all, a major and very groundbreaking-with its huge range of guest vocalists-release from the Africando stable.
Another of my Top Ten nominations comes from young -ish Cuban star of the moment, Paulo FG. He used be called Paulito FG. But now he is not the little Paulo any more. So he is just Paulo. His new release Una Vez MasPor Amor (Promusic) was another one of those late-in-the-year releases, but is a very deserved entry into my choice of the great releases because it will be huge all of next year. I am very fond of Paulo's very popular smooth but funky groove. Paulo has a very expressive voice, and the fabbo backing vocals by Ana Gallo and Marcos Domeneda fill out the vocal department. The band is just so tight: jazzy solos pop up all the time and include beautiful guitar and piano, and everything is just so damn funky. The riddim machine here just rolls on, greasing the wheels with great big fat dollops of fatback bass. Some of great tracks on this include "Macumba" with its rumba bump, "Enreda-dera de Amor," "Son De Amigo" and "El Vivo Y El Bebe." A very classy release.
David Calzado and Charanga Habanera have always been one of the leaders of the young, modern, big-brass-banging timba movement. They have a new release out, El Charanguero Mayor (JMI Music), which shows just why Charanga Habanera are up there in the upper regions of Cuban popular music. You remember I have been banging on for a while now about how this Cuban-reggae thing is going to be massive. Well, the title track here, segues into "No Woman No Cry." Then the vocals wail away and it all breaks down into one of those classic call-and-response put-your-hands-in-the-air audience participation moments. "You on the left say Say Ho ho , and you on the right say Ha Ha Ha" as a Cuban reggae beat chops out. Very funny, but it works. Other notable floor-fillers from this firing release include "El Cantinero," one of the strongest songs, and typical of their style. It starts off with a slow-ish vocal intro then builds to a pumping ferocity. The vocalists Aned Mota, Dentiare Cardosa and Noel Diaz carry the duties with honor. What I like about these three-vocalist lineups is the range of harmonies that are built up. "Bla, Bla, Bla" is a tour de force and "Le Menti" another monster track. Another thing I like about these big Cuban bands is that the complex arrangements layer up in a mosaic fashion, so that each track unfolds as a real three-dimensional musical experience that is a journey through sound and rhythm. Nothing in life ever stands still.
Thus from ex-members of Charanga Habanera comes a group called Charanga Forever. They are very definitely very hard core. Their La Charanga Soy Yo (Inspector De La Salsa) is a real kicker of a release. The title track sets up the scenario for you. The hard tuff Cuban with salsa dura elements pump out at you, while "Tumba Tumba" is one of the big tunes that immediately jumps out and then builds up to a pounding groove and tasty flute. Then their vocal secret starts: A deep voice starts to talk in a rhythmical discourse over the riddim. (Hey, I didn't say anything about rapping, I said improvising rhythmical talk like someone talking directly to you.) Charanga Forever revives "Aqui Se Goza" (I'll Never Go Back to Georgia), as Joe Cuba said all those years ago in his version. This tune is one of those absolute stone classics that can never be redone too many times. Generally because whenever it is redone, something new is always added to the canon of the original. This version is no exception when Forever moves into a jazzy timba groove. "Hay Algo En Mi" is another killer diller with great vocals, while "El Joney" is a pum-pum Caribbean mix up, a slightly reggae-tinged mover which transmutes into another groove. I would describe this as a sort of 21st century pan-Caribbean sound. This outstanding release ends up with a homage to the stars of the charanga.
Unfortunately the mortality rate in the Latin music business has been very high recently. This year we lost Tito Puente and December saw the death of one of the great soneros of all time, Pete "El Conde" Rodriquez. He, along with Johnny Pacheco and Celia Cruz, had been one of the stars of the early Fania label. He left an incredible volume of music behind him from the '60s right through to today. When Pacheco and Celia die, the trinity of the great Latin stars will be gone. Another sad loss was pianist Martin Arroyo. Last year I raved about his Sonoros Del Barrio release, a snapping, popping slice of hard core New York salsa dura that he made with vocalist Frankie Vasquez. Martin slipped into a coma after medication he was taking for a back problem reacted with alcohol.
Just released is volume nine of the Ethiopiques (Buda Music) series. This one features more tracks from the legendary singer Alemayehu Eshete, a man described as being the Abyssinian Elvis Presley, or the Ethiopian James Brown, a genius with a genuine gift for singing the blues. As always highly recommended; do not miss out on this one. But will we do when compiler Francis Falceto finally puts out the entire recorded output of the Amha label? What are we going to do when there is no more Ethiopian/Eritrean music to be recovered from obscurity?
Finally a groovy percussion outing comes in the shape of Drum Jam (Bembé) by Grupo Exploracion, made up of luminaries of the Afro-Cuban drumming world, Miguel Bernal, Juan Brown, Luis Cepeda, Harold Muniz and Michael Spiro, and described as the most important drumming album since Tito Puente's excursions into pure drumming on Puente in Percussion (Tico) in the '60s, which featured Mongo Santamaria, Willie Bobo and Patato. Well, I would not go as far as describing Drum Jam as being on the same level of importance in the musical pantheon as Puente in Percussion, but it's not far off.



Copyright 2001 Dave Hucker
Back to...
Dave Hucker's Home Page