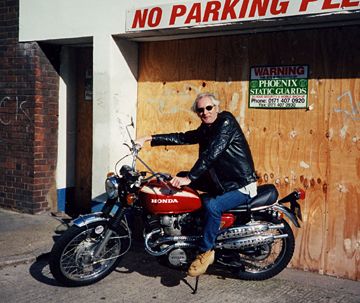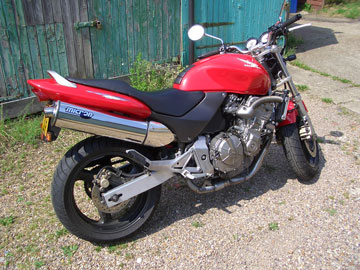 Beat editor CC Smith, alarmed by allegations that one of her star reporters had joined a notorious motorcycle gang, journeyed to London to investigate the actual whereabouts and activities of Dave "Hey Mr. Music" Hucker, and found that the esteemed club dj had, in fact, truly gone round the bend.
Top left photo show's Hell's Uncle ready to raise heck. Top right photo shows Huck's first Hornet.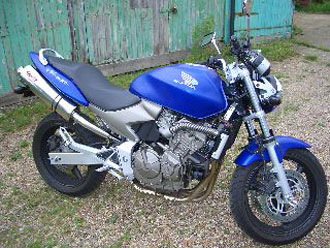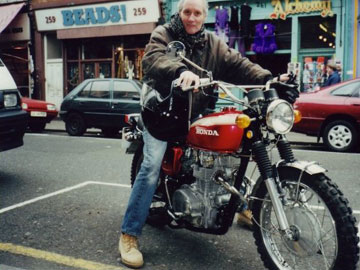 Bottom left: Mr. Hucker's current Hornet during a rare moment at rest.
Bottom right: Portobello Road, 1999.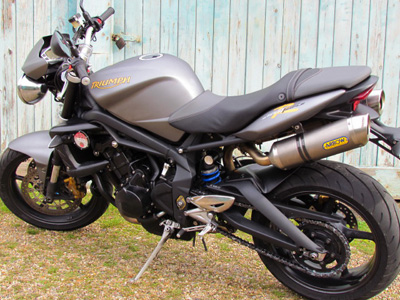 2010: The latest addition to the stable - a Triumph Street Triple R
Top left photo by CC Smith, The Beat magazine
Back to...
Dave Hucker's Home Page